GOTG
GOTG: Powerhouse Producer Angela White
By
|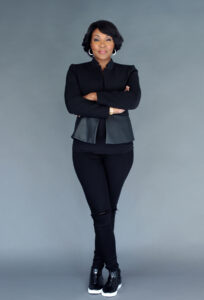 Leaving a legacy of leadership is important for producer powerhouse, Angela White. She has been a mentor for thousands in the media and entertainment world by positioning them to better understand show business and earn more money.
Angela has accomplished many things including multiple degrees and being the first African American woman to produce and own a production company that released a theatrically faith-based film. With over 35 IMDB credits under her belt, she is currently working on the series, Pump, which features Ray J and Michael Jai White plus TV series, Laugh Tonight with Damon Williams.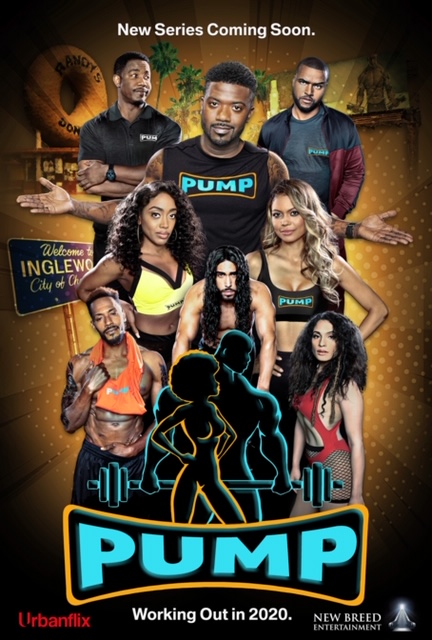 Angela is a force to be reckoned with onscreen and offscreen. As an author, motivational speaker, and producer, she chose the road less traveled after obtaining her Juris Doctorate degree she became the go-to manager for comedians and comedic actors. During her career, Angela has transitioned from talent management to production and her films have featured some of Hollywood's top talent, like Tiffany Haddish, Omari Hardwick, Isaiah Washington, and Jay Ellis among others.
In addition to founding Silver Lining Entertainment, Angela also founded Backstage Pass to the Movie Industry. She built this platform to be an educational platform for industry hopefuls to gain more knowledge in arts, entertainment, and media. Recently, she launched a non-profit organization Dreamers with Purpose, to assist people of color, women, and those who are financially disadvantaged with dream and purpose fulfillment. Angela is intentional about paying it forward in her day-to-day work because she has bee poured into professionally and personally by industry leaders. Read more about her journey below:
Tell us how you started your career.
I started working in entertainment while I was in graduate school. My family business, Silver Lining Entertainment, started promoting comedy and music showcases in the mid-'90s. While being an event promoter, through promoting comedy and musical shows, I entered the world of talent management. One of my first clients was the comedian, JB Smoove. As a result of entering the world of management, I moved to Los Angeles, California, which afforded better opportunities for my clients. As a result, in 2001, I was provided my first television credit on the Showtime network, as one of the producers, on a series of short films directed by the cast of Soulfood. This opportunity led to my growth and development in the world of production of film and television.
How long have you been here and what made you want to move to LA?
I have been in Los Angeles, California, for twenty years and moved here from New Jersey for better opportunities for my comedic clients at the time. I was a talent manager when I moved to Los Angeles, and this city has opened more doors and opportunities for me and others.
What is your daily Grind?
I spend my day continually researching and educating myself about the craft. I always want to be informed about new developments or changes in the entertainment industry. I love reading about health and wealth and doing some centering like prayer and meditation.
Do you have a day job, or did you have one in the beginning?
There were many times throughout the years that I had a day job working nine to five. I am blessed that now, I do what I love full time. It has been a journey, and I do not take any of this for granted.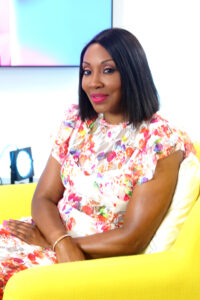 What inspires you to grind?
I think having a legacy, something to leave behind. Further, breaking into the industry was a big obstacle for me. I want to make it easier for the generation behind me, so we need to work as hard as possible to make an impact on our future leaders.
What are some of your accomplishments thus far?
I am proud that I founded, "Backstage Pass to the Movie Industry," an educational platform for aspiring actors, writers, producers, and directors. I must pay it forward, as so many people have poured into me. This has to be one of my greatest achievements and callings in life. Further, I am proud to have produced over thirty films and television programs. I created a TV series, "The Comedy Underground Series," which is showcased on the Urban Movie Channel (UMC.) I became the first African American woman to produce a faith-based film theatrically with "A Question of Faith," which recently had its TV debut on the Lifetime Network on Easter and Mother's Day. I just released my first book, "The Secret to Creating a Winning Demo Reel," so now I can add author to my resume. I am still working towards many goals, but I am happy that God has watched over my career.
What are some of the exciting things you get to experience in your field?
Oh, I love working in the entertainment business, as every time I start a new project, something exciting occurs, whether it's meeting someone that I admired from afar, or working with a first-time filmmaker, traveling to new places, and seeing a project start with an idea and turn into a movie for all to watch.
What changes have you made from the beginning of your career to now?
There have been so many changes over the years, from being more particular about who I will work with, as everyone is not your friend, to be being more protective over my brand, and being conscious that I am in control of my career. When we are just starting, we are excited to be in the business that we forget about our dreams and aspirations.
What are some of the pressures of being in the entertainment industry?
I work in a very male-dominated industry, so breaking walls, perceptions, and still being feminine can be challenging at times. It is rare that you see women, especially black women behind the camera, or in positions of influence. We need more women in key positions so that the industry will be diversified.
What are your goals and aspirations?
I have my goals, and one is having my production company, Silver Lining Entertainment, with its production deal on a major studio lot, releasing multiple theatrical million-dollar films, and becoming a successful writer and producer. Long term goals are to be able to focus a lot more on philanthropic work and educating more future students that will be the leaders of tomorrow.
What are you most looking forward to in your career?
I am excited about one day, my production company having a deal with a major studio. I am also looking forward to the continued growth of Backstage Pass to the Movie Industry, an online educational platform for entertainment hopefuls, as I win when they win.
"You become what you believe"

– Oprah Winfrey
Do you feel that ambition affects relationships?
Being ambitious can affect a relationship for many reasons, such as time, commitment, space, and demand from others of your availability. It's a hard balance to be successful and be in a relationship as something does suffer.
Do you think men are intimidated by businesswomen?
I think with anything, you have some men that are, but many are not. Many male leaders have strong women by their side. It takes both sexes to make something great.
Is it hard to choose between starting a family and starting a business?
I think it is a personal choice; it's all about what you truly desire. For many that didn't start a family early in life, they had to make a hard choice, as time is not on anyone's side.
What are some roadblocks you have had to overcome?
My biggest roadblock was breaking into the industry. I am not from a famous family, and I did not go to film school. I had to prove that I deserved to be in this space.
What is the hardest thing about being a girl on the Grind?
The balance of it all, I' m trying to balance personal softness while living in a male-dominated world.
Do you have any words of inspiration to the Girls on the Grind?
I want all women to keep their hustle no matter what happens in their life. There are going to be good and bad, and its how you deal with it that will demonstrate your character, integrity, and resilience. You keep pushing towards your purpose and calling in life no matter what circumstances you are experiencing.
Always remember, this too shall pass.
We need strong women for the future, so don't let anyone or anything knock you down.
Keep up with Angela Wright: