About Us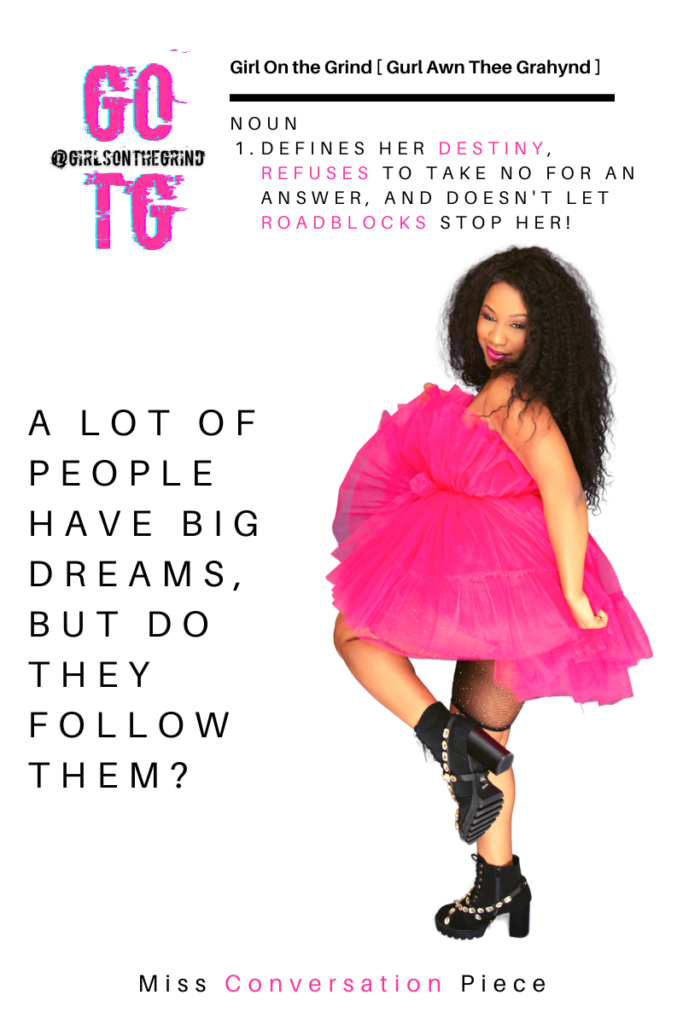 Want to join the team? Want to be featured? Want to Collaborate?Want to nominate someone?
Email us today!!
My dream is to inspire young girls and women who want to make transitions in life and take destiny into their own hands. I am providing a platform to recognize those who wouldn't normally get the recognition. Girls on the Grind© is a movement, a voice, a media outlet, and outreach for girls and women to realize their dreams. We strive to give them the strength to not let roadblocks stop them or deter them from their goals. Stay true to the GRIND ladies, we salute you!
Contact us at i[email protected] for more information and to collaborate.
Instagram: Girlsonthegrind Twitter: Girlsonthegrind